MCKAY SCHOOL
(WE ARE HOPING TO DO A PROPER INVESTIGATION ONE DAY, THIS WAS DONE JUST VISITING WHEN WE WERE HAPIA - again this is an example how a team grows,
our views on orbs have changed since this time)
We went to McKay school in Edmonton on a summer day. Days are not the best to gather any evidence, due to interference with the activity of the sun, and especially in summer.
However, we did manage to capture a few interesting things, if only in photos.
We are hoping to go back and gain access WITH THEIR PERMISSION to the basement.
We started with the stairs, and started taking pictures. You can see from the first one there is nothing there, but one of our members kept taking pictures because 'they had a feeling'. Well the following two is what happened...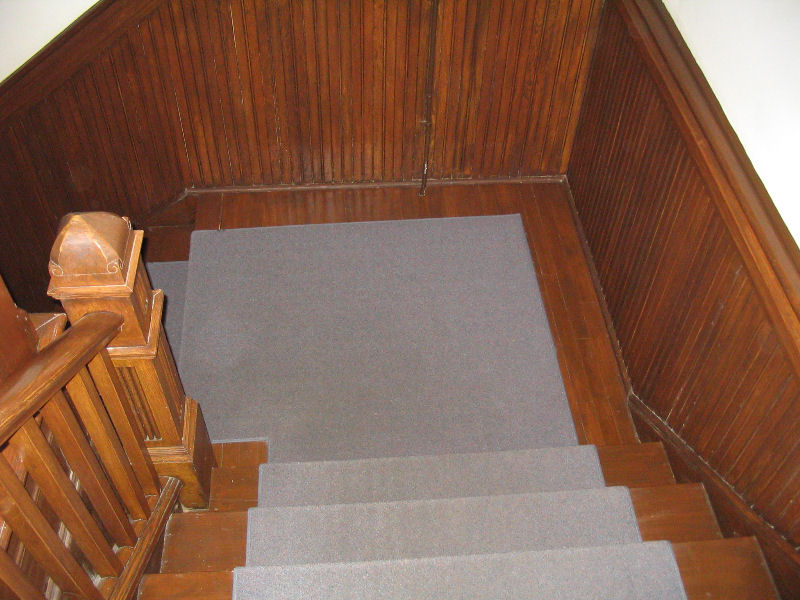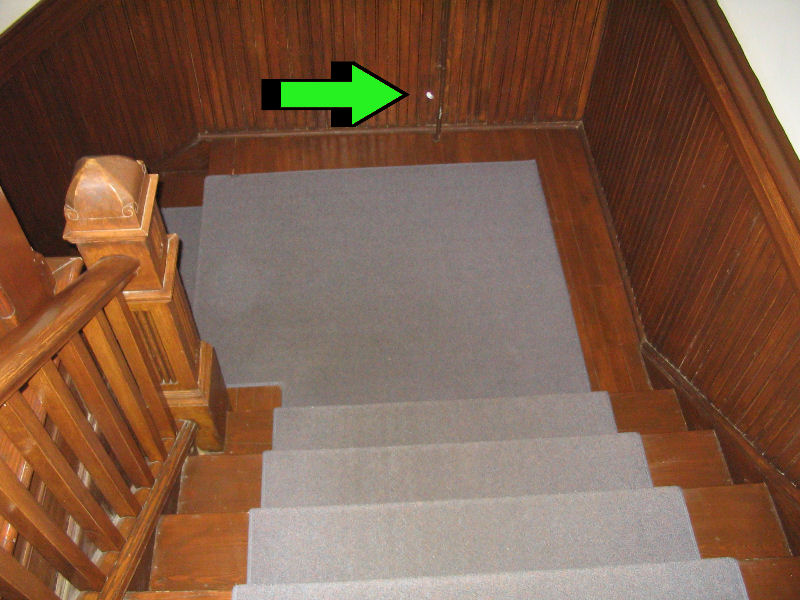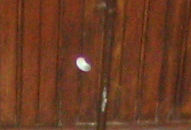 Then when she turned the stairs to go down, this is what was captured...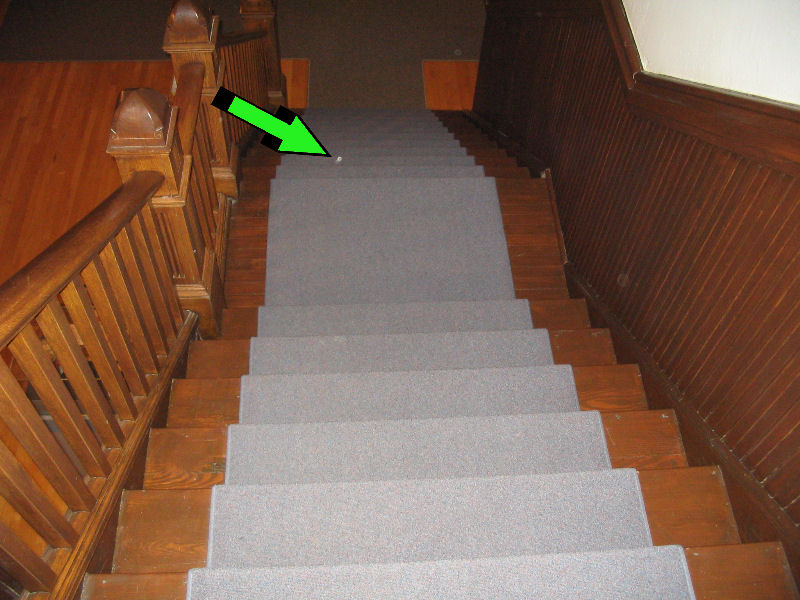 WE then decided to go to another flight of stairs..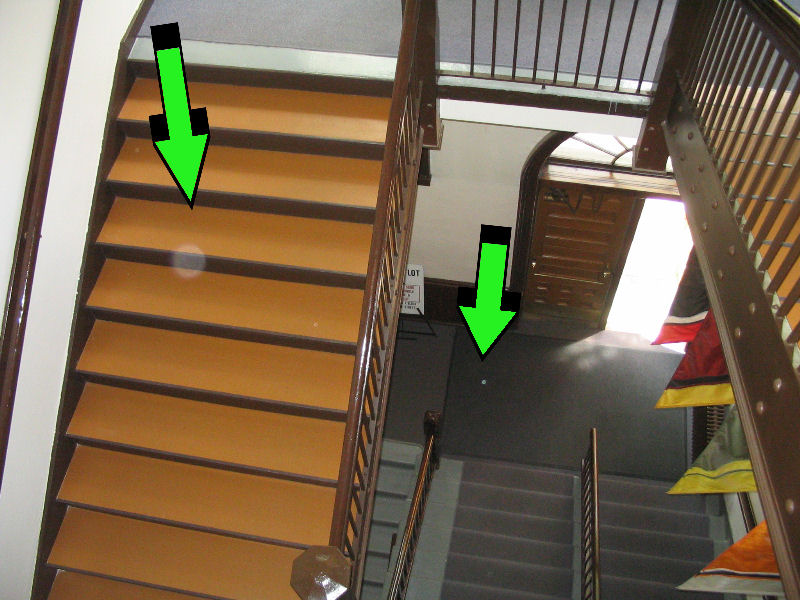 The huge orb on the stairs almost fall into the category of maybe a 'dust particle' (but on enhancement - there were no others around, except for the tiny one on the lower flight of stairs....
We went and took a break in one of the rooms in one of the conference rooms. (This is after we went to the basement, but we saved those pictures for last). One of our team members that has been shown to possess some kind of cognitive abilities, suddenly had an image of a person from the basement in her head. As she was describing what this guy looked like. She said she could see him in front of her, so she took the camera and took this picture...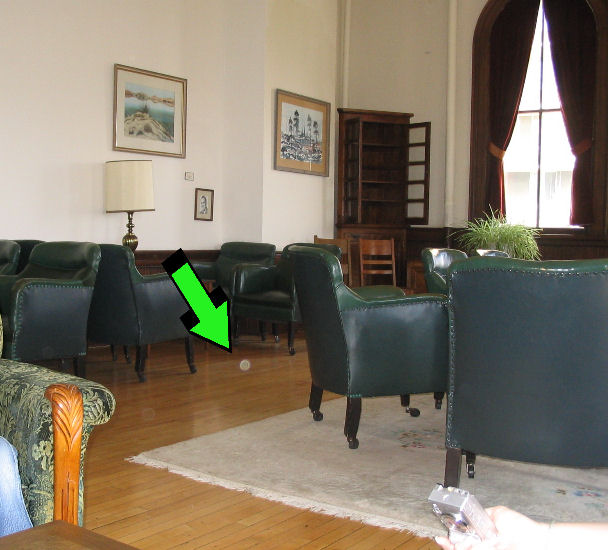 The following pictures are of the basement, before the picture above was taken. Unfortunately it was locked but we peered through the door anyway. We didn't notice these photos until we got them home and downloaded them. Now these following photos are really interesting, but are they just a result of dust? Of reflections? That's the problem when you do not have full access. So we cannot conclude anything
This is one of the first pictures we took. As you can see nothing but a room.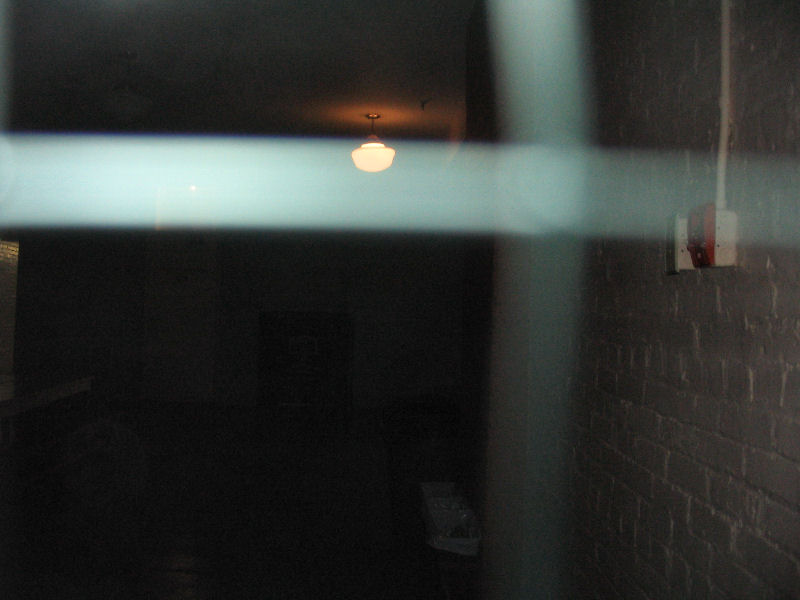 Then these pictures showed up afterwards...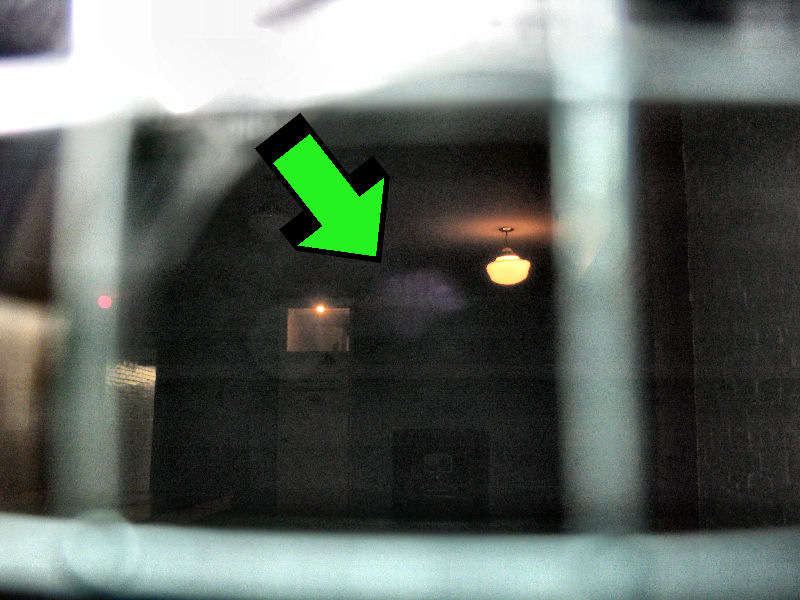 What is this? The 'orb' on the left hand side of the arrow possibly could be dust, but what is this 'cloud'? It wasn't a reflection in the glass, as you can see its in the room.
This is it enhanced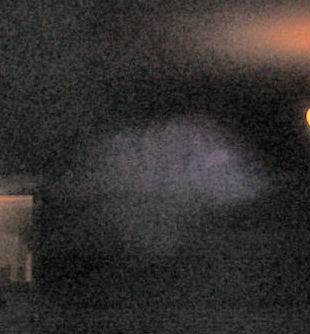 It was then the camera started acting funny. There is nothing wrong with this camera, it has functioned properly for 2 months after this investigation
But this was very interesting...There was no one in the basement - so what could this possibly be?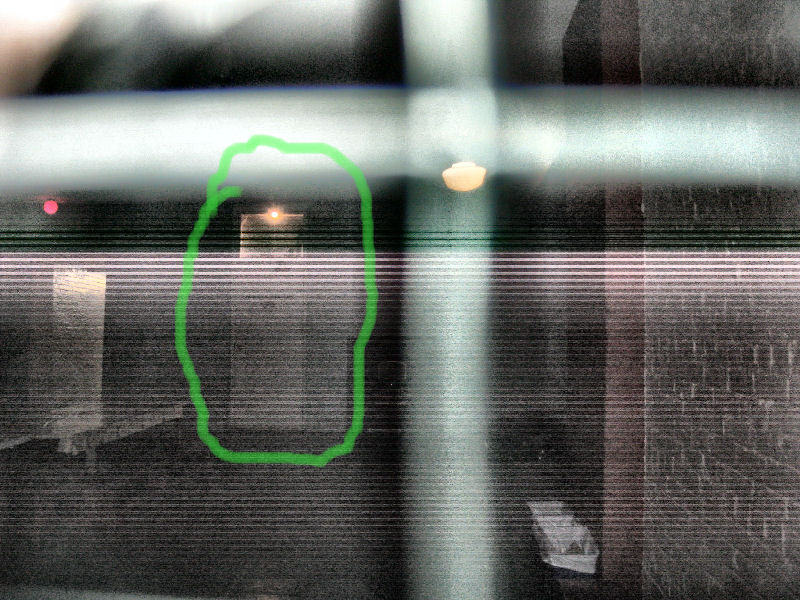 When looking through the door, I saw a shadow of a man move in the room - but no man.
There looks to be a shadow of a man standing IN FRONT of the closed door.
This is the same room where our team member 'picked up' on an image of a man covered in either coal or black grease.
Unfortunately due to the fact this wasn't a proper investigation, we cannot make any conclusions as of yet. But we are hoping to go back with their permission to do a night investigation in the fall, and to hopefully gain access to the basement.