another trip to the Edmonton Cemetery
September 27th, 2008

Some of what we captured is explainable, but other data, is more interesting.
It was actually quite dry for a September day. Humidity was low (around 28%). We started as we always did near the mausoleum, and made our way through to where our brave soldiers are buried, and then to the old part of the cemetery.
We heard a strange 'rustling' sound near some trees, but found out it was one of the beautiful jack rabbits that finds shelter in the cemetery.
We went by the WW1 memorial, and one of our investigators caught something above one of the headstones and below the monument. It possibly could be dust.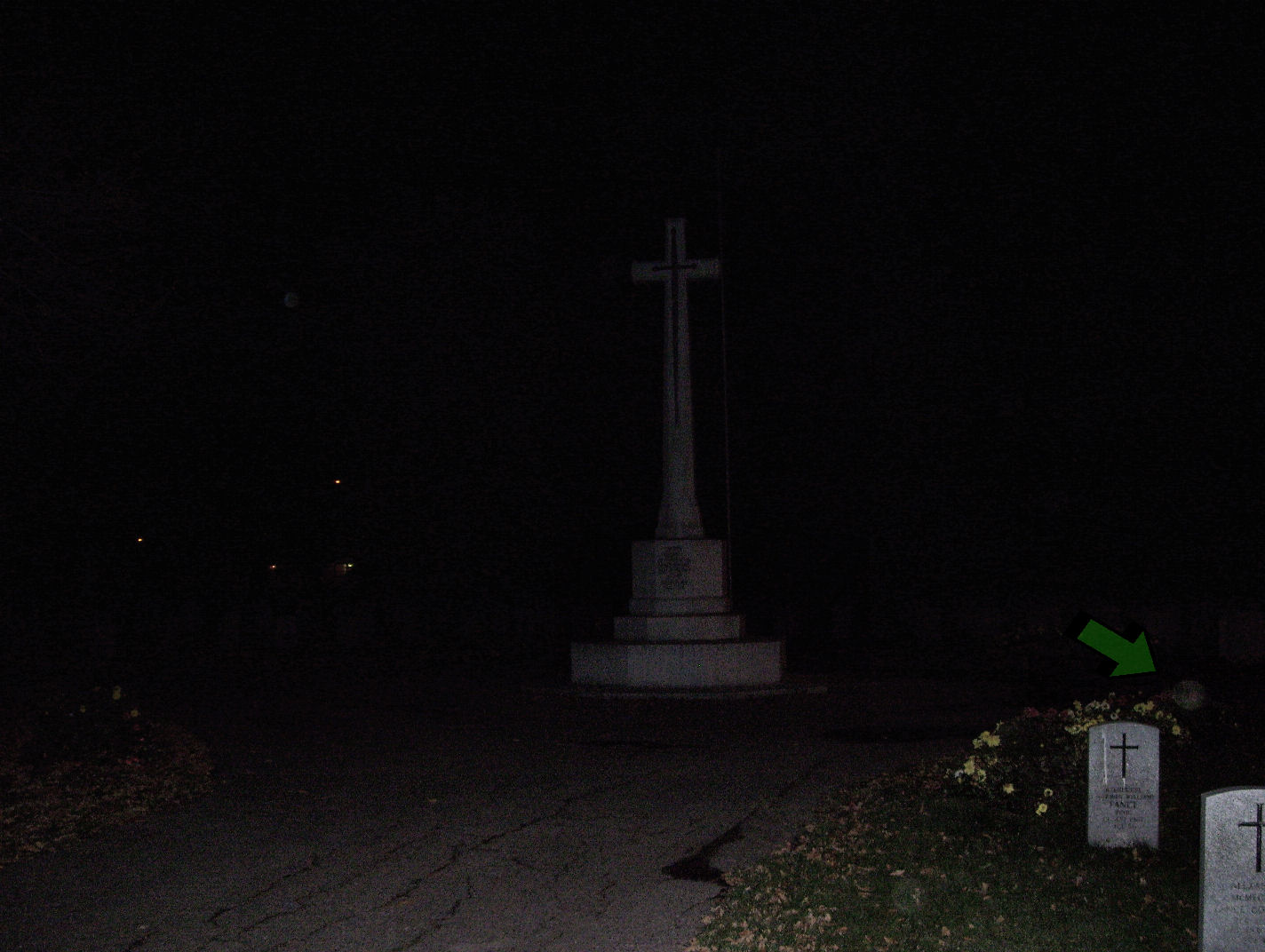 We then walked over to where some of the most beautiful monuments are. I couldn't help but take a picture of the large angel in the older part of the cemetery. Now I took it on a delayed setting to purposely give it that 'angelic' effect.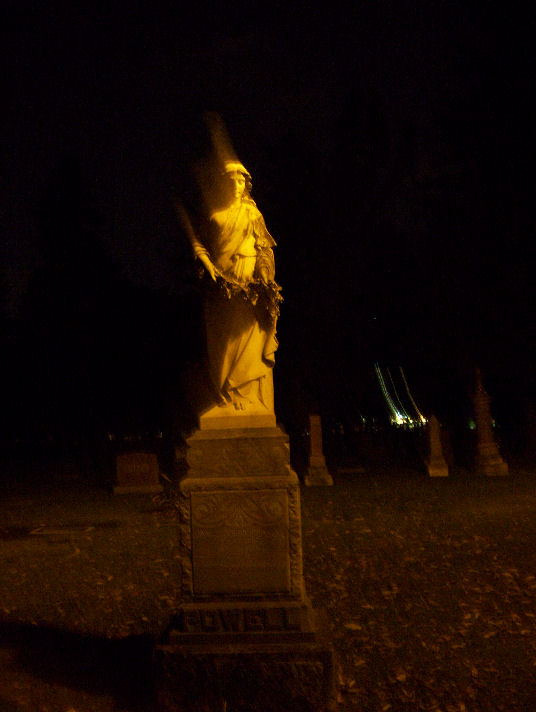 While I was there, I noticed not too far away from it - to my shock and horror, that one of my favorite monuments had been brutally vandalized. Here is the before picture, along with what we taken this night beside it.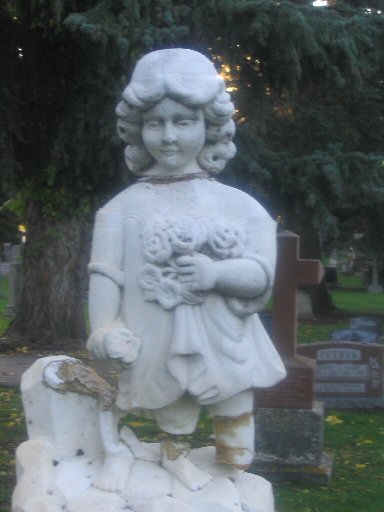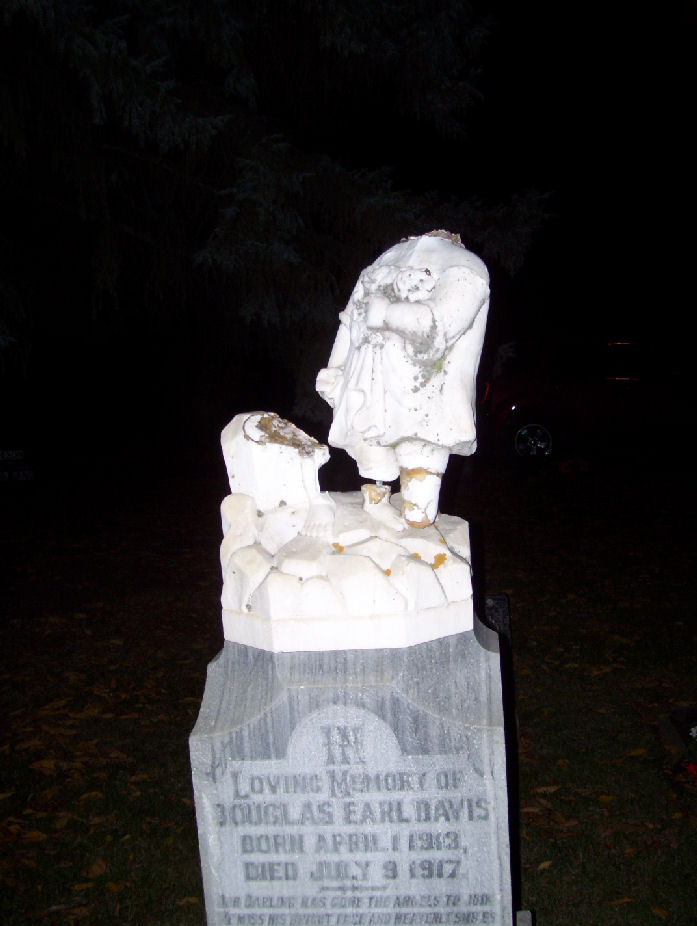 Her head had been clearly taken off (along with many of the lambs heads on the babies graves in the cemetery). It had suffered from vandals before - but as you can see from the first picture, someone tried cementing it back in place. I was so angry and upset that some pathetic moron would do something like this to a Childs resting place.
And in that anger, something interesting happened. I started 'talking' to the child buried there, almost in tears, when this photo was taken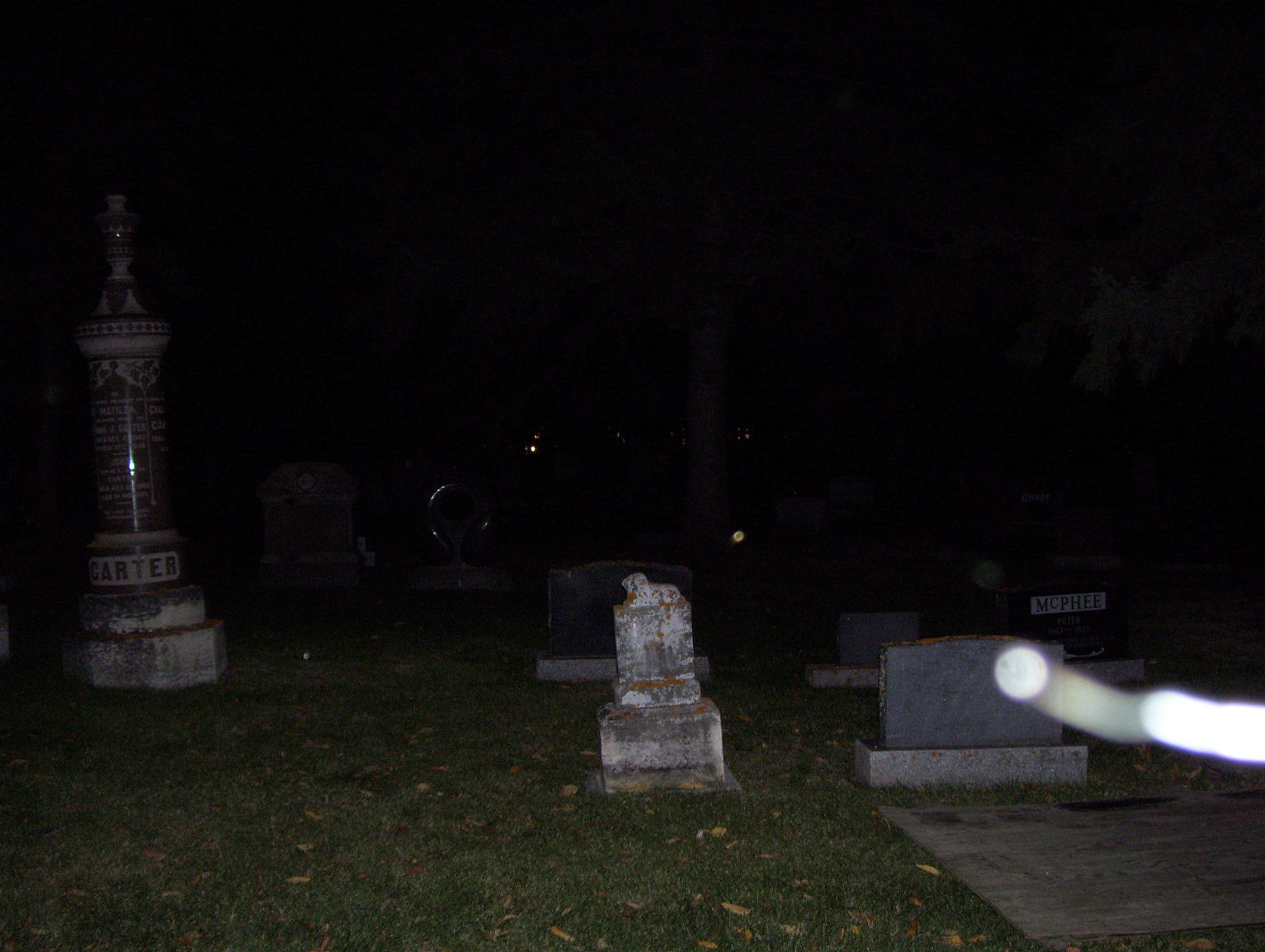 Notice the plasma orb coming in from the right (that is where the little statue is, just out of the picture).
Here are some enhancements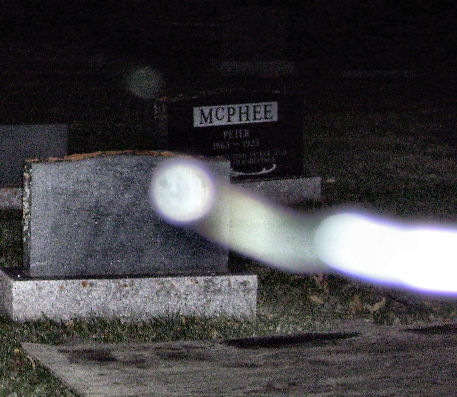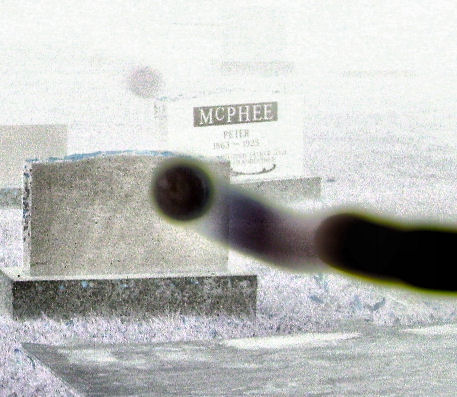 Our team still haven't found a logical explanation for this occurrence. It is not a problem with the camera, clearly not a dust orb, nor a bug. But the spiritual side of some of our team members state that maybe, just maybe, that little spirit was trying to make itself known - reaching out.
WE had also captured some interesting sounds on evp - that are not too clear. But one sounds like a big metal gate that is slamming shut - that we did not hear with our ears (and there was no one else in the cemetery that night).
But we were able to clear up some things. On a previous investigation, there were off the chart EMF readings near the mausoleum and the Memorial to the WW1 Vets. On this investigation, we concluded those readings were coming from electrical wires running underground near the roads to light up the cemetery and mausoleum.
But what about the photo captured? The jury is still out on that one. As such we will continue our investigations and capturing data so we can get closer to the truth.
B.Fowler